For Friends in Russia:
I think I should correct it.
Golden Dragon(Usually we call the pen factory in Dandong as Golden Dragon, the first brand of the factory).
The factory moved to Andong in 1952 from Shanghai.
Another pen factory in Dalian was combined in 1954.
During the 1950s, Golden Dragon has three brands:Golden Dragon(gold nib), Yalujiang(gold nib), Changbaishan(steel nib).
Dongfanghong and Whitefeather were used in 1960s.
Then Whitefeather and Golden Dragon became the two main brand of Dandong Pen Factory till 2005. The factory stopped producting.
And It bankrupted in 2010 finally.
Pyongyang Pen Factory was the co-operative partner of Dandong Pen Factory. So It was named Dandong China-Korea Friendship Pen Factory in 1980s.
In 2004, an Chinese advertisement of Dandong Pen Factory said that it had a Russian branch.
the following were google translated:
Думаю, я должен это исправить. Золотой дракон (Обычно мы называем ручную фабрику в Даньдуне золотым драконом, первым брендом завода). Завод перебрался в Андон в 1952 году из Шанхая. Еще одна фабрика печей в Даляне была объединена в 1954 году. В 1950-х годах у Золотого Дракона было три бренда: Золотой Дракон (золотой нить), Ялуджян (золотой ниб), Чанбайшань (стальной нить). Dongfanghong и Whitefeather использовались в 1960-х годах. Тогда Whitefeather и Golden Dragon стали двумя основными брендами фабрики Dandong Pen до 2005 года. Завод прекратил производство. И он обанкротился в 2010 году, наконец. Завод Пхеньян Пен был сотрудником Dandong Pen Factory. Так он был назван Dandong Китайско-Корейский завод по производству ручек в 1980-х годах. В 2004 году китайская реклама фабрики Дандун Пен сказала, что у нее есть российское отделение.

White Featther(白翎)Fountain Pen Model 22, 72, 73, 76 (From Left To Right)
Manufacturer: Dandong Pen Factory(Bankruptcy) in Dandong, Liaoning. 遼寧丹東金龍筆厰(倒產)
--origin: Golden Dragon Pen Factory in Shanghai. 元.上海金龍筆厰
----Brand:金龍GOLDEN DRAGON, 長白山Changbaishan, 鴨緑江 Yalujiang,東方紅Dongfang Hong, 白翎White Feather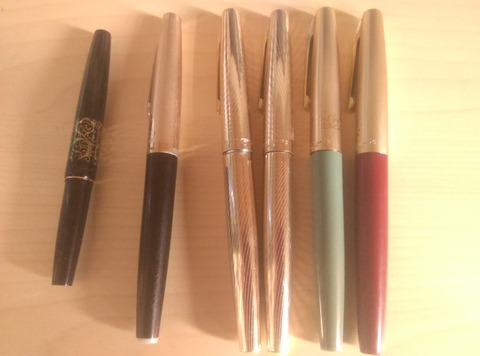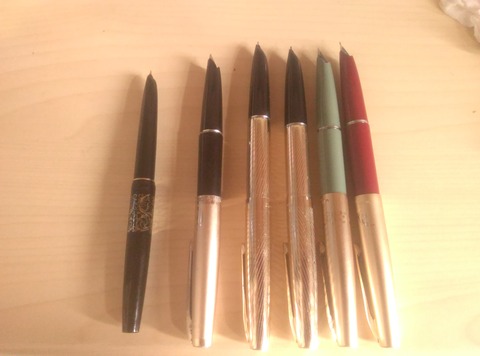 White Feather Model 22 Pocket Pen For Lady
Black, No Clip, Golden Feather Pattern On The Cap.
Long Section, Aeromatic Filling, Hooded Nib.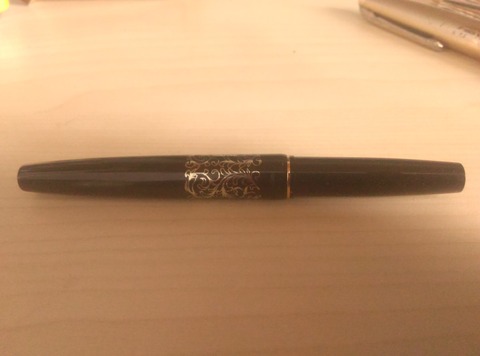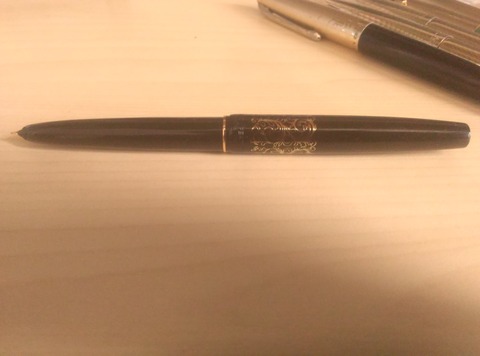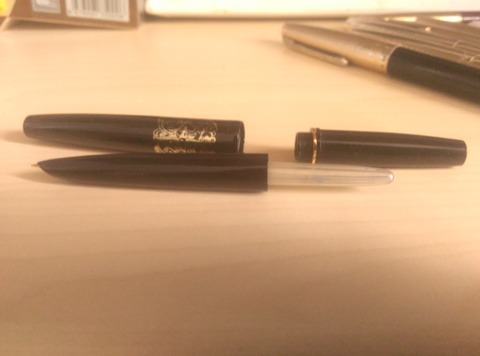 White Feather Model 72 Capillary Filling
White Feather 71-2(Gold Nib)'s Panda Pattern Aludur Cap, Section Broken, Date:7/71 on The Nib Means It Was Producted on 1971.07.
WF's 1st Generation Capillary Filling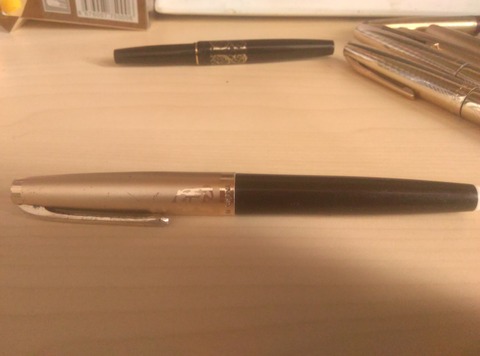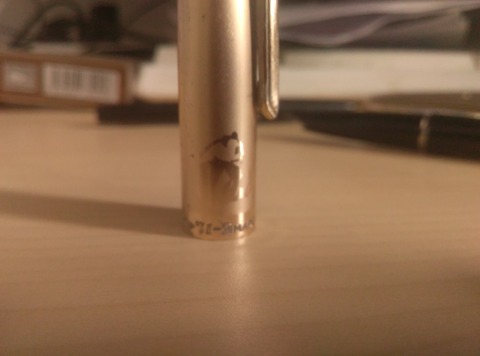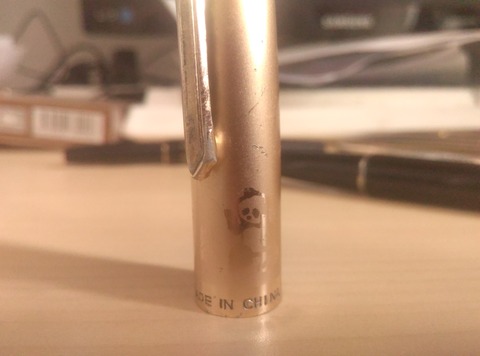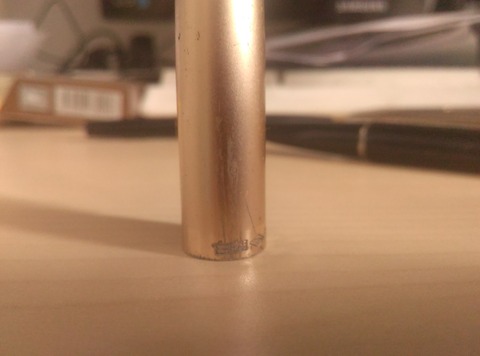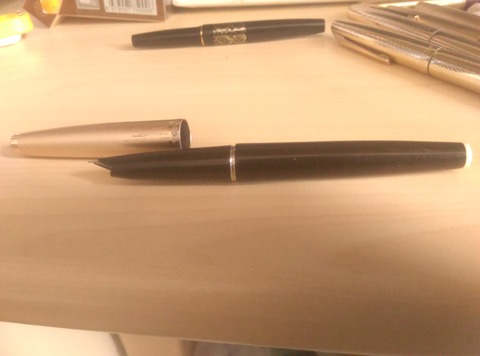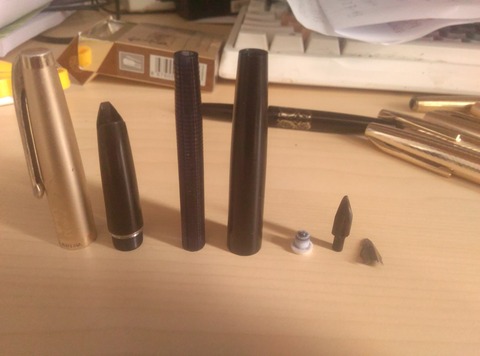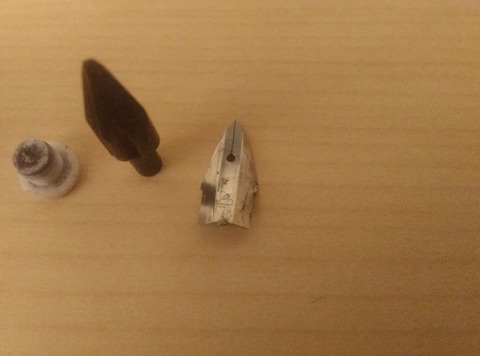 White Feather Model 73 Capillary Filling, Aldur Cap & Barrel
Hooded Nib, Notice:The Direction of Streaks of Two WF73' s Cap Are Different And The Sign "W" on Cap and "F" on Barrel.
WF's 2nd Generation Capillary Filling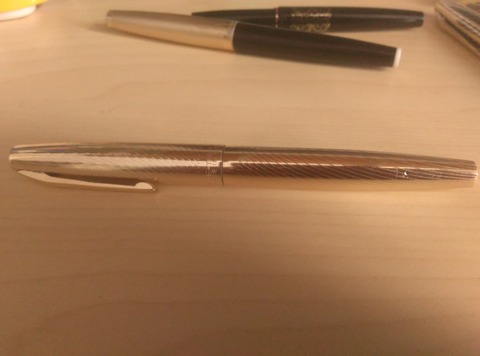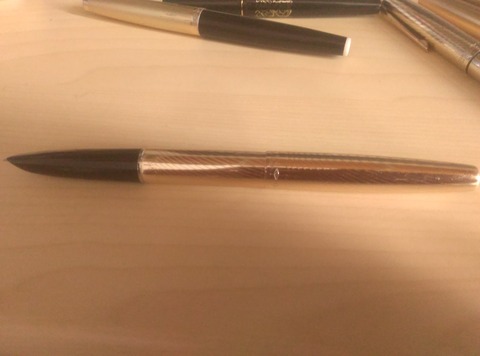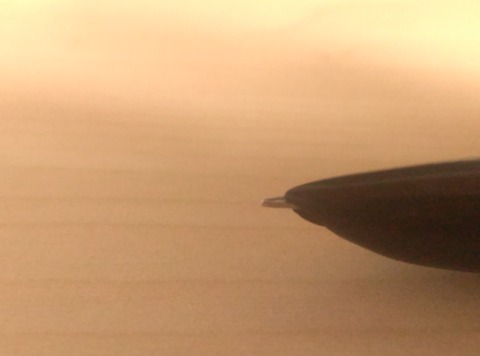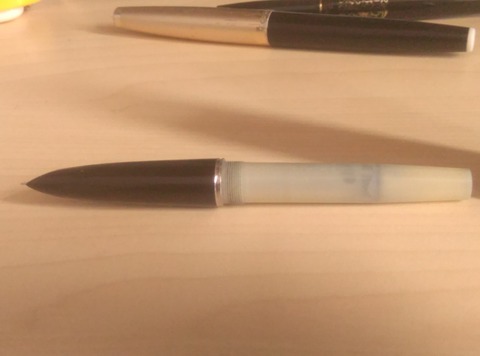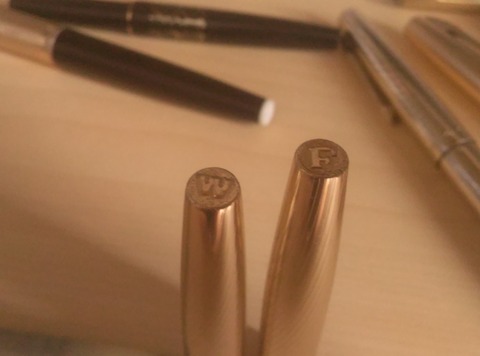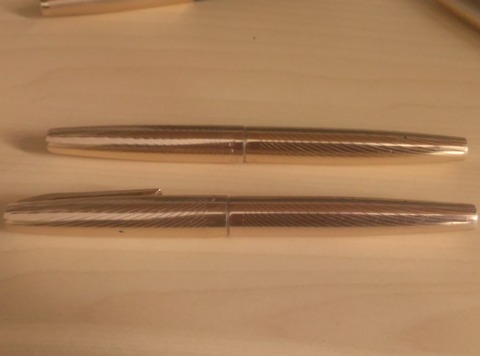 White Feather 76 Capillary Filling, Aludur Cap. Panda & Bamboo(Red) and Flower(Celadon)
The Size of Feed and Capillary is different from WF72's.
3/77 on The Nib of The Red Means It Was Produced on 1977.03.
Sign "W" on The Cap of The Red While The Celadon's Not.
WF's 2nd Generation Capillary Filling.